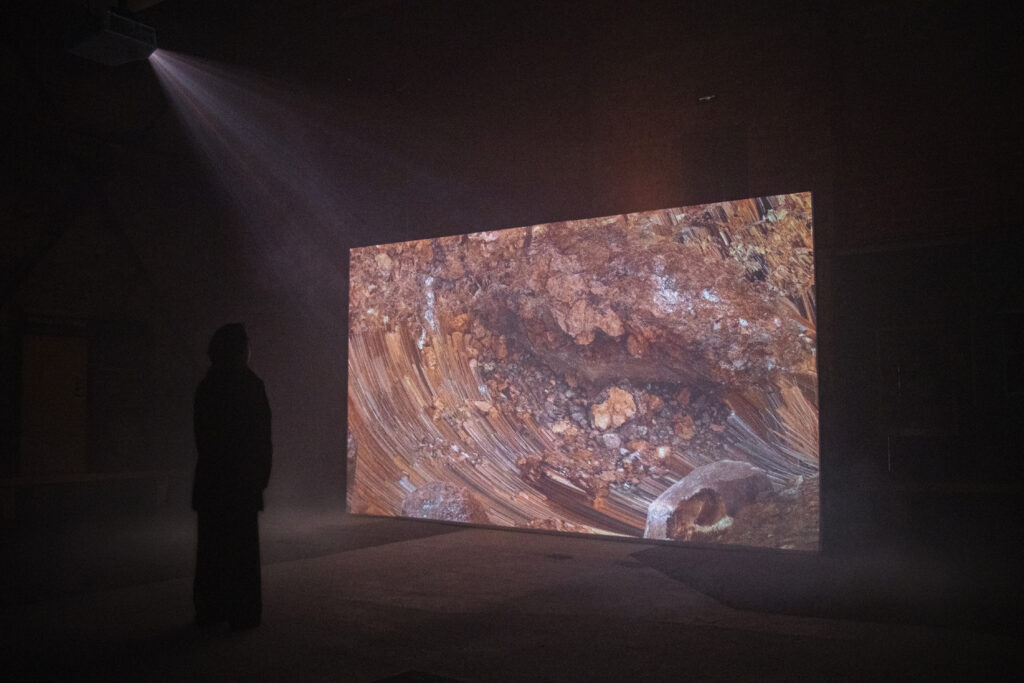 The exhibition Magma Chamber echoes the past of the forge of the King Mine, the region's first underground asbestos mine that closed in 1986, by evoking mining operations and the transformation of matter during volcanic eruptions.
Forge building of the King Mine Historic Center | KB3.
Part of EXEcentrer's Dériver project organized in collaboration with Minéro – Musée de Thetford.
240 Bennett Street West. Thetford Mines, Quebec, Canada.
September 10 to October 8, 2023.

Thanks to John Blouin et Nady Larchet.
More info:
https://execentrer.ca/evenements/programmation-deriver
https://museeminero.com/expositions/chambre-magmatique