Algorithmic Drive is part of a body of works based on observing the development of driverless cars and dash cam compilations. It plays with the tension generated by putting the programmed behaviors of mobile robotics in relation with the unpredictable nature of the world. Other pieces of that body of works include Manœuvres, Driverless Car Afterlife, Mapping Machine Uncertainty, Rétroviseur and Mouvant.
Since a few years I have been collecting video synchronized with information from my car's on-board computer (speed, engine RPM, stability, temperature, etc.). I built a database of recordings in different locations and environmental conditions : day and night during the four seasons, off-road and in urban settings, driving through fog and storms, etc. The videos and automotive data captured feed a sampling system that uses signal processing, data analysis and computer vision algorithms to sort the content statistically. The system assembles an endless video as it oscillates between calm and agitated states by modifying parameters related to sounds, images, the car's activity and the environment in which it's located. A custom made controller displays data related to each scene and allows to interact with the system's autopilot. Combining a maximum of trees and instability will select scenes of bumpy forest paths. Joining buildings and speed at zero will select those in which the vehicle is parked in cities, in front of buildings or inside of them. The work also features situations that are difficult to decode, such as when the camera's lens is obstructed or harsh meteorological conditions.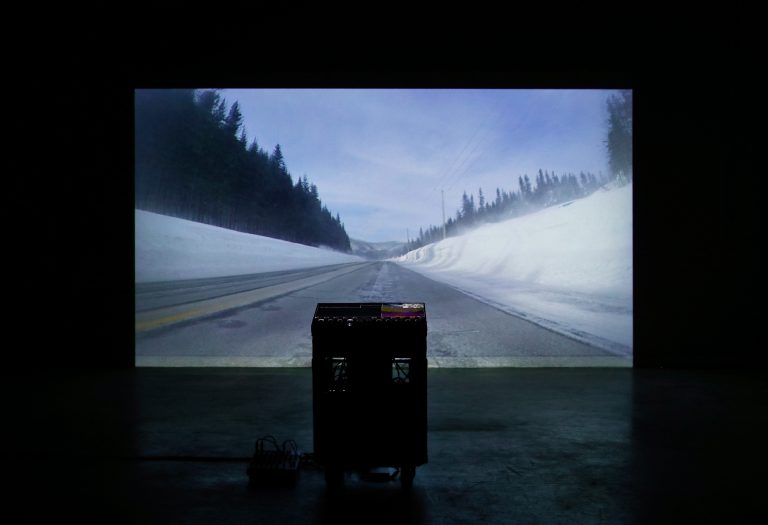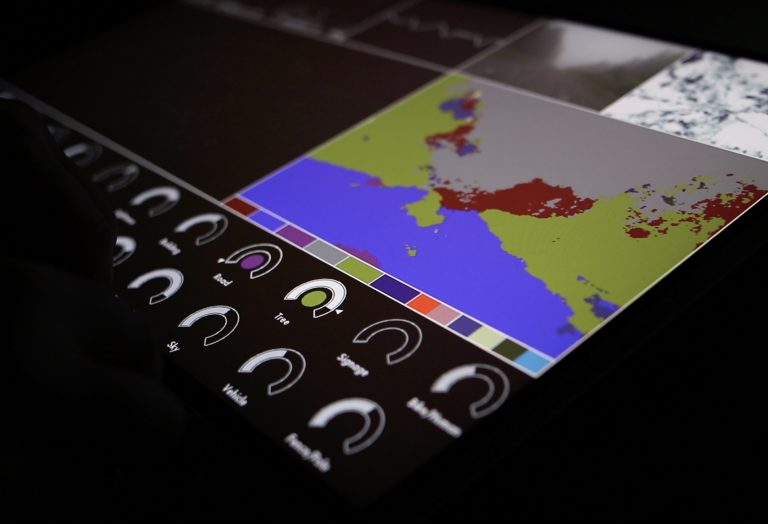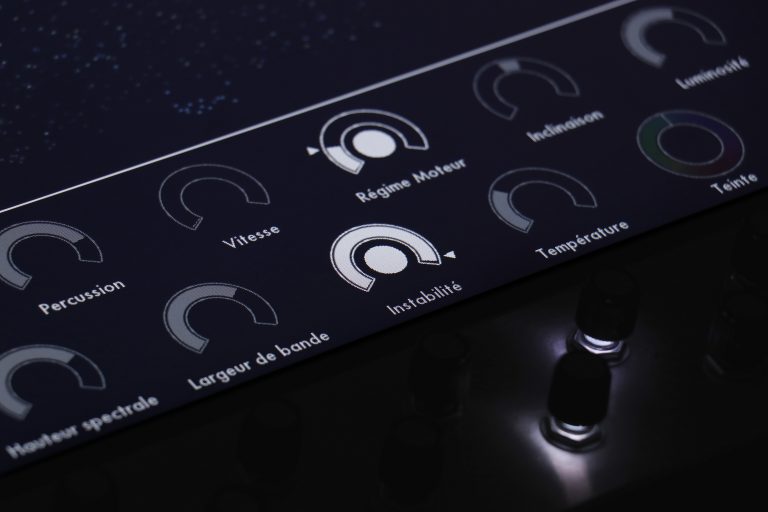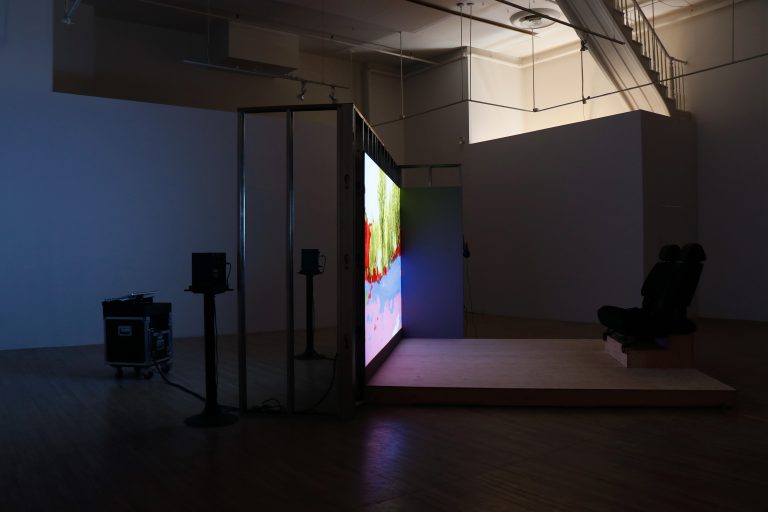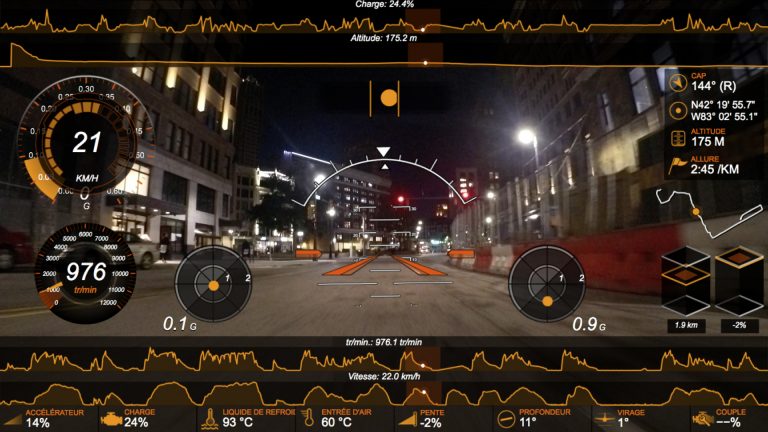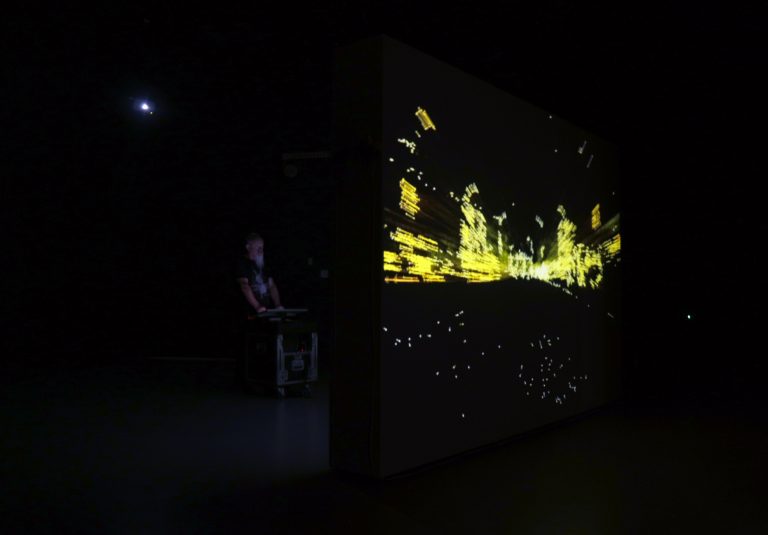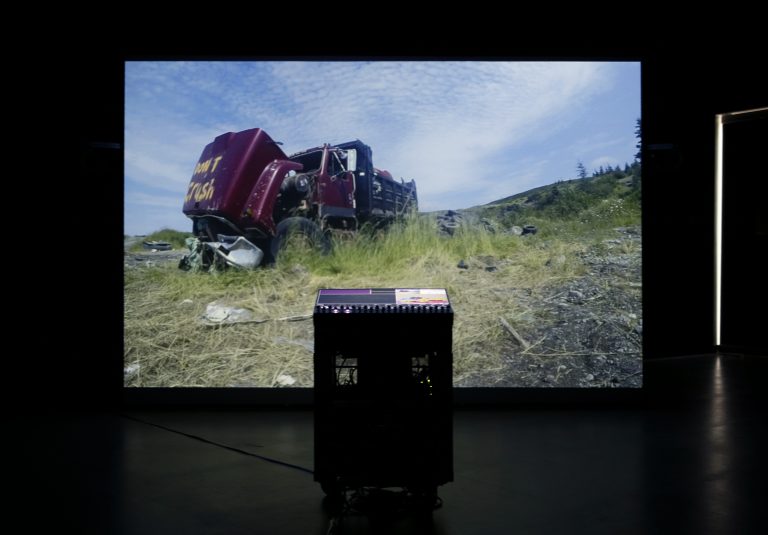 ---
Credits
Software development : Etienne Richan
Fabrication of the controller : Artificiel (Alexandre Burton and Samuel St-Aubin)
Thanks to the Canada Council for the Arts and to the Conseil des arts et des lettres du Québec for their support; to my collaborators Etienne Richan, Artificiel, Nancy Lombart and Eric Mattson; to the developers of SegNet (Alex Kendall, Vijay Badrinarayanan and Roberto Cipolla); to La Chambre Blanche, Sporobole, Necotis, Daïmôn, Avatar, The Rooms and Parks Canada.