Unearth, immersive piece, 2021.
Rocks from the Earth's mantle emerge from the void fragmented in a multitude of viewpoints. They gravitate around the audience in a painterly way with an hypnotic and abrasive soundscape. Their stratified sandy pixel trails are slowly washed away. Unearth was made for Generative Gallery's .dreams exhibition at the Theatre of Digital Art in Dubai. The immersive piece echoes the city's coastal situation next to the desert and its constantly changing environment, highly reshaped by humans, vulnerable to natural phenomena, climate change and resource demands.

Generative Gallery .dreams exhibition.
Theatre of Digital Art, Dubai, United Arab Emirates.
November 23, 2021, to February 28, 2022.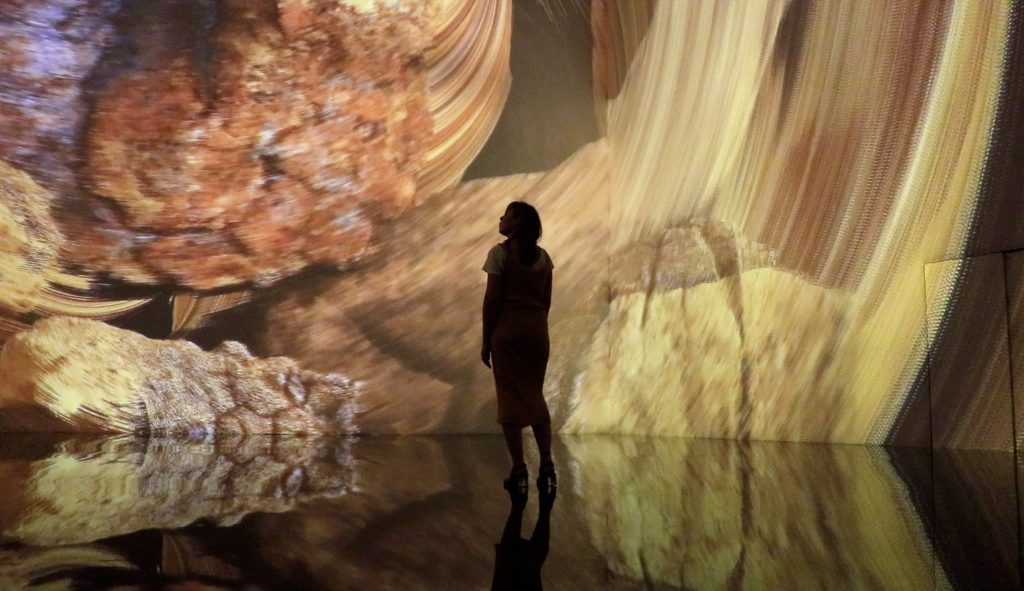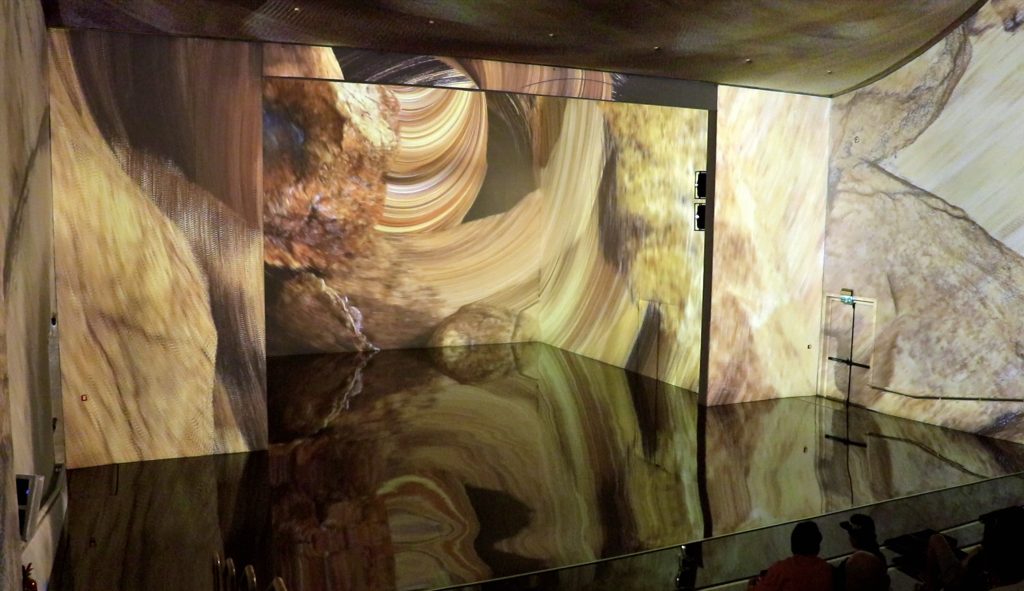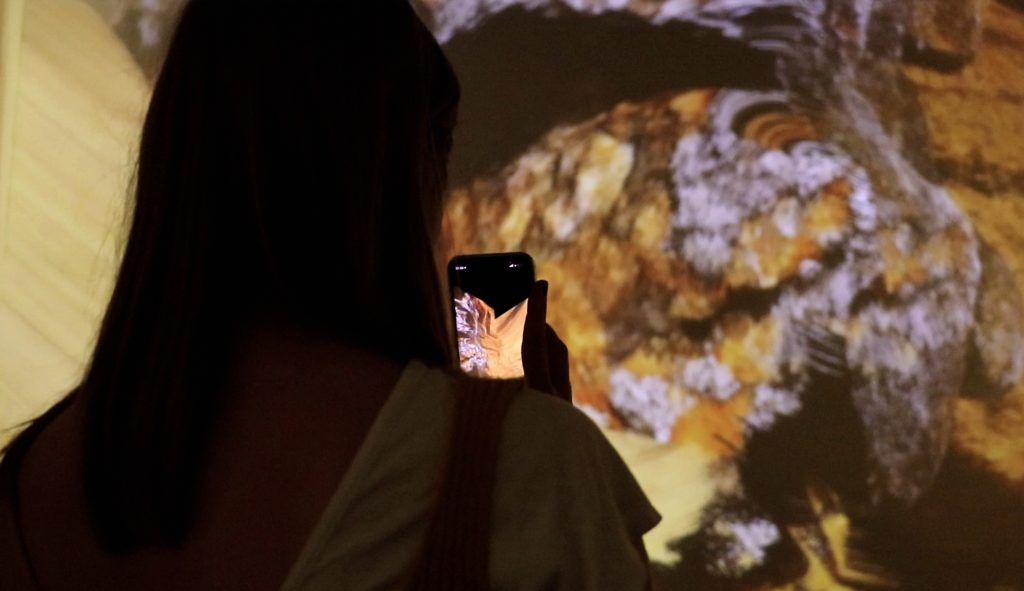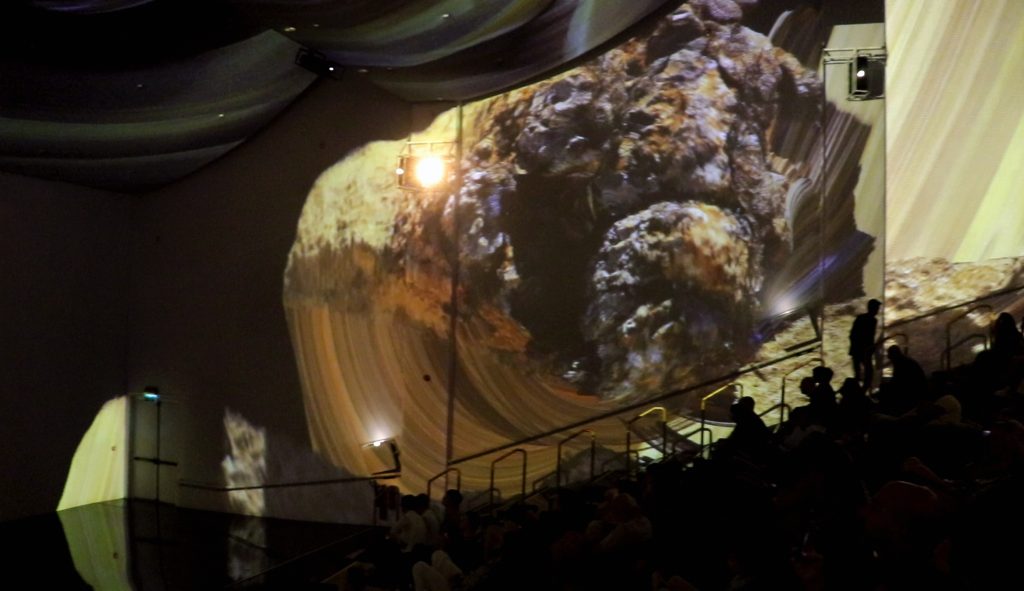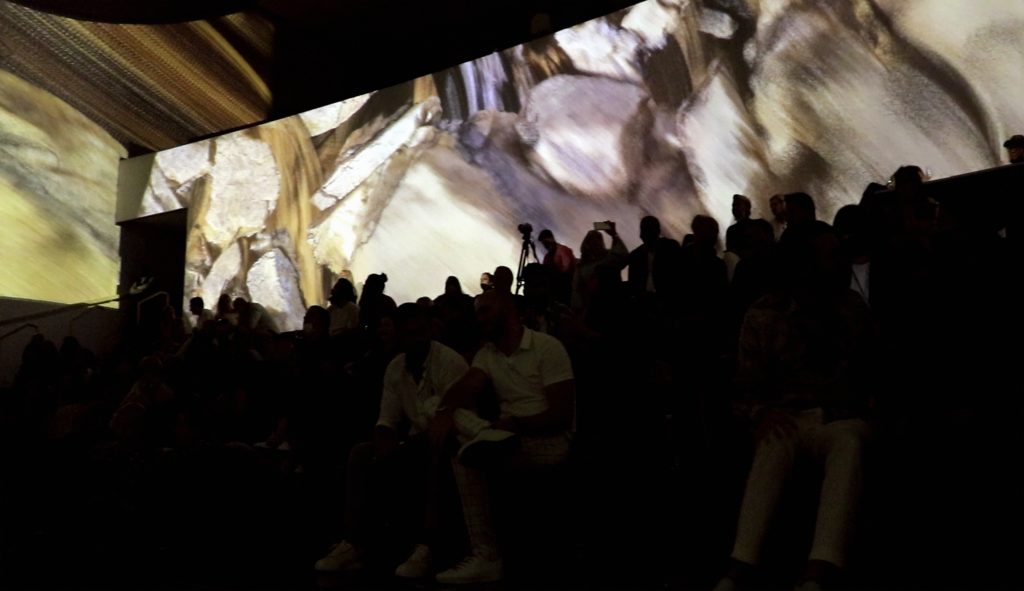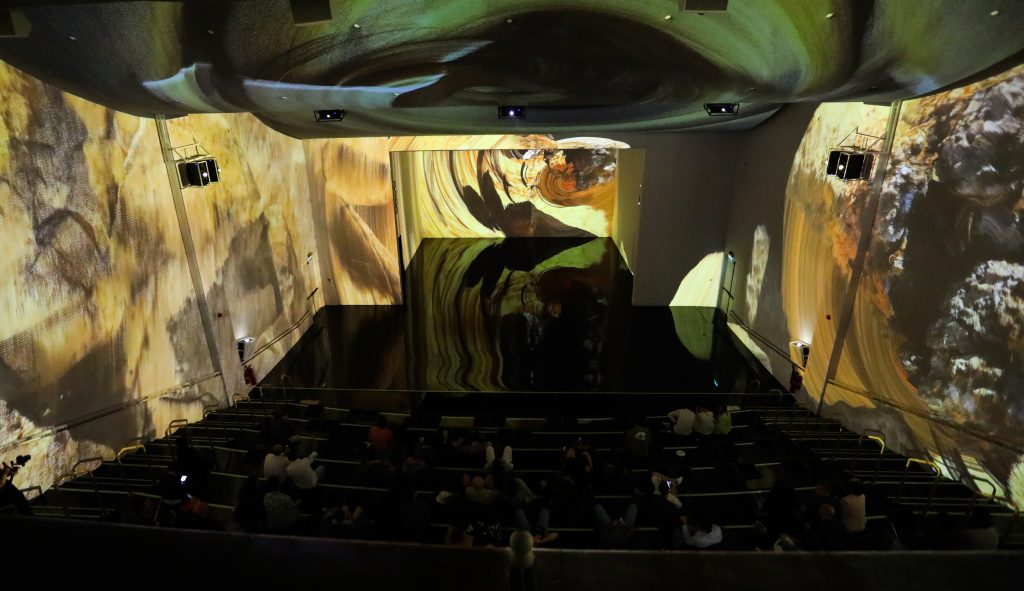 Thanks to Etienne Richan, Anna Smirnova and the teams of Generative Gallery and Theatre of Digital Art.