Érosions, installation, 2022 – ongoing.
Consisting of a virtual reality apparatus and a spatialized sound environment, the installation invites to explore spaces located on the shores of the Saint-Lawrence River and Gulf, in the East of Canada. The disintegrations, deformations, distortions and stratifications of visuals and sounds evoke the geomorphology of coastal landscapes as well as their transformation processes. On a screen, suspended particles from the digitized environments dissolve into painterly, dreamlike images. Altered by the viewer's behavior and sound waves, Érosions connects different spaces and addresses the physiological and psychological effects of virtual reality.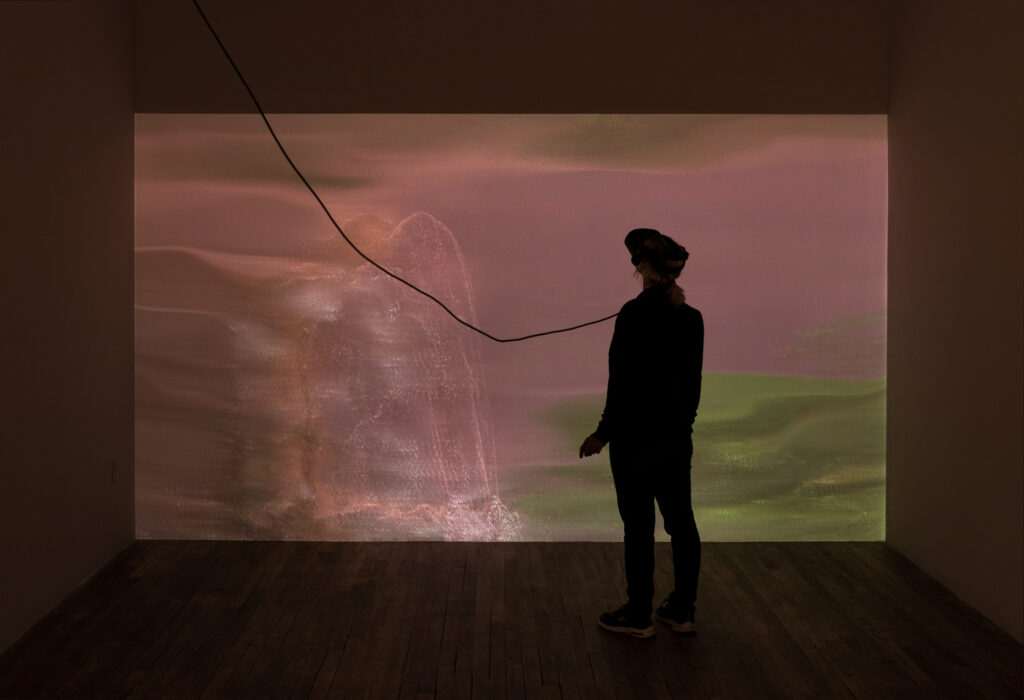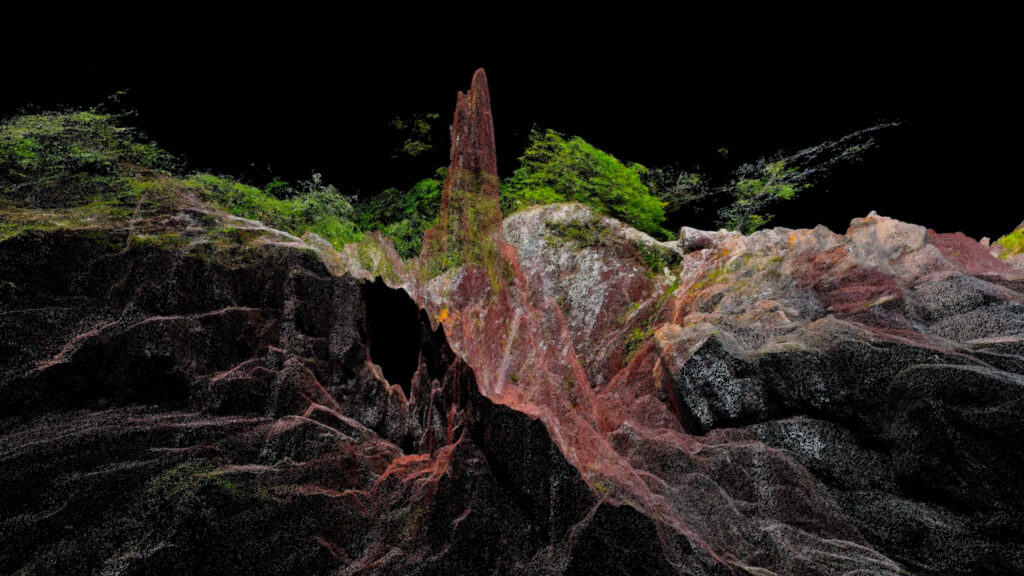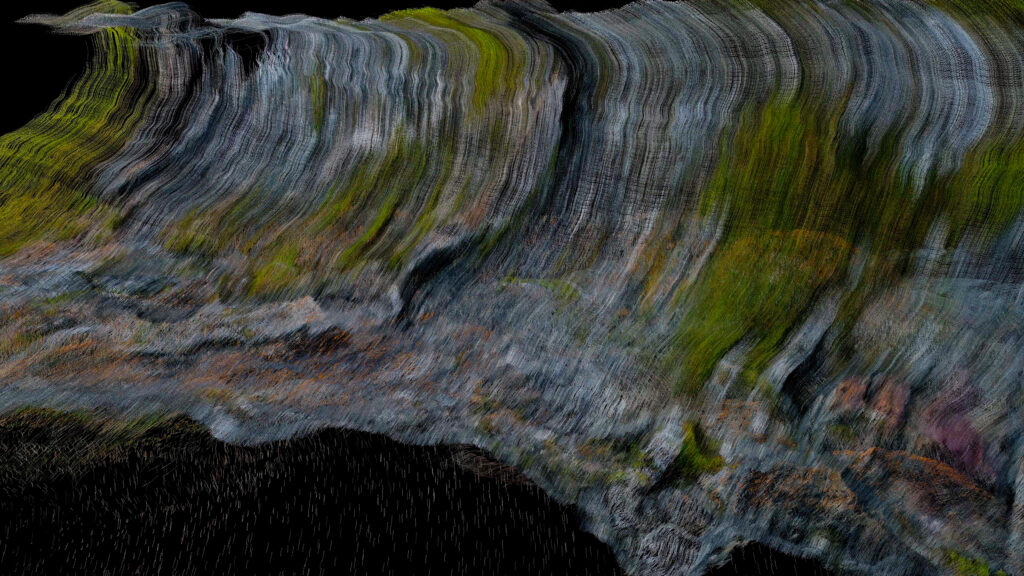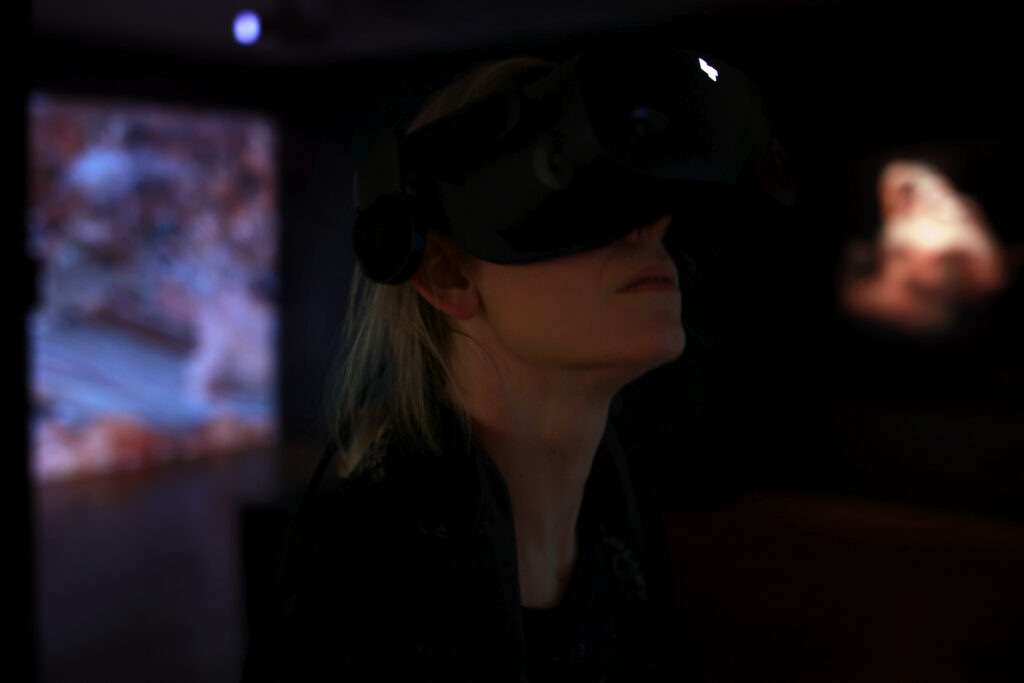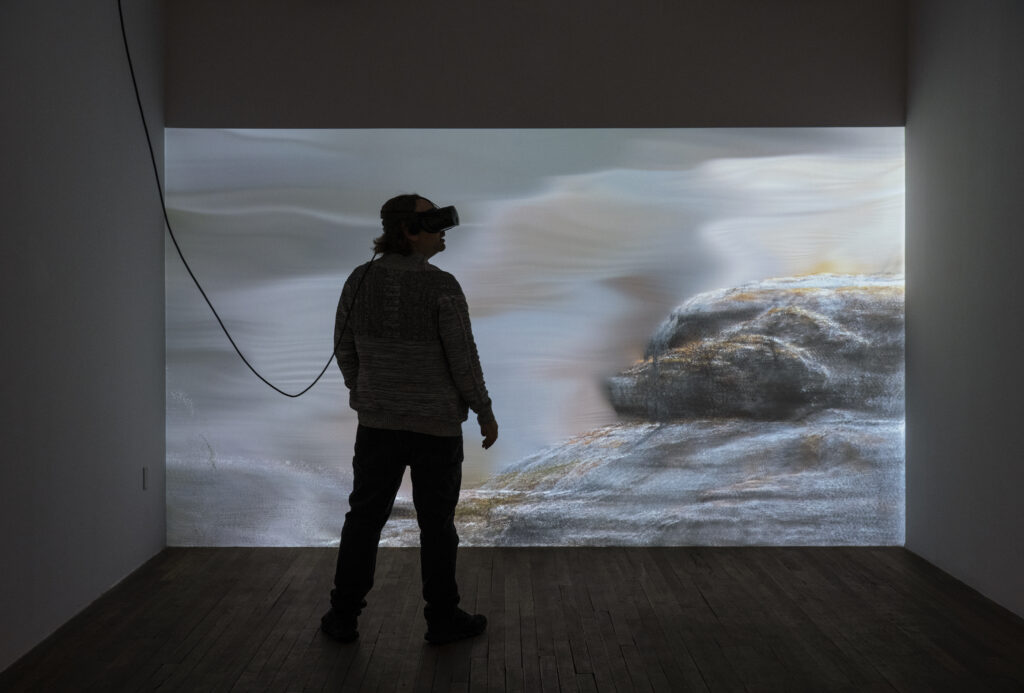 Software development : Etienne Richan and Édouard Lanctôt-Benoit
Assistance : Nancy Lombart
Thanks to Etienne Richan, Édouard Lanctôt-Benoit, Nancy Lombart and to the organizations that supported the research, creation and presentation of the work : Conseil des arts et des lettres du Québec, Molior, Est-Nord-Est and Centre d'art de Kamouraska.