Pyrocumulus, lenticular print, 2021.
Pyrocumulus is a lenticular print that evokes molten matter, volcanic rocks, ash plumes and pyroclastic clouds, each interpretation differs depending on the viewing angle. Perceived textures, at times sharp or hazy, fluctuate according to focal distance and stereoscopy, showcasing the subjective experiences of embodied perception.

Video documentation of the work at my solo exhibition La Terre en suspens at Bang center (Chicoutimi, Québec, Canada, 2021) and at MUTEK's exhibition at Société des arts technologiques (Montréal, Québec, Canada, 2021).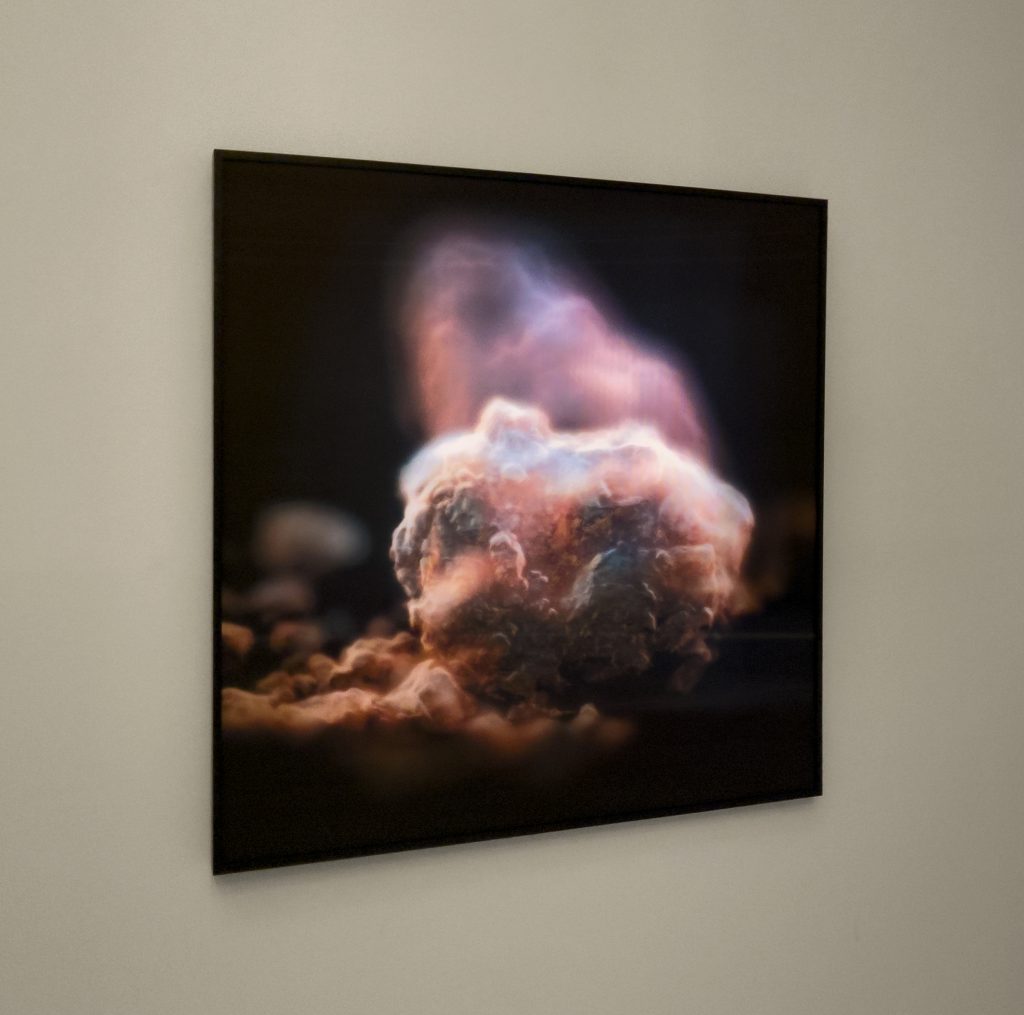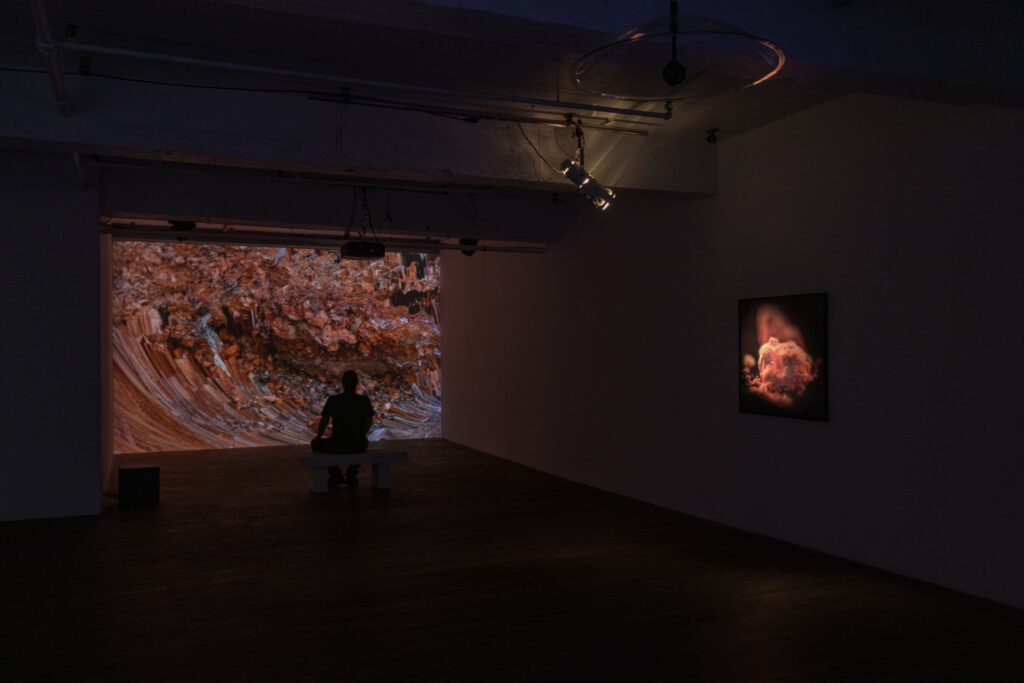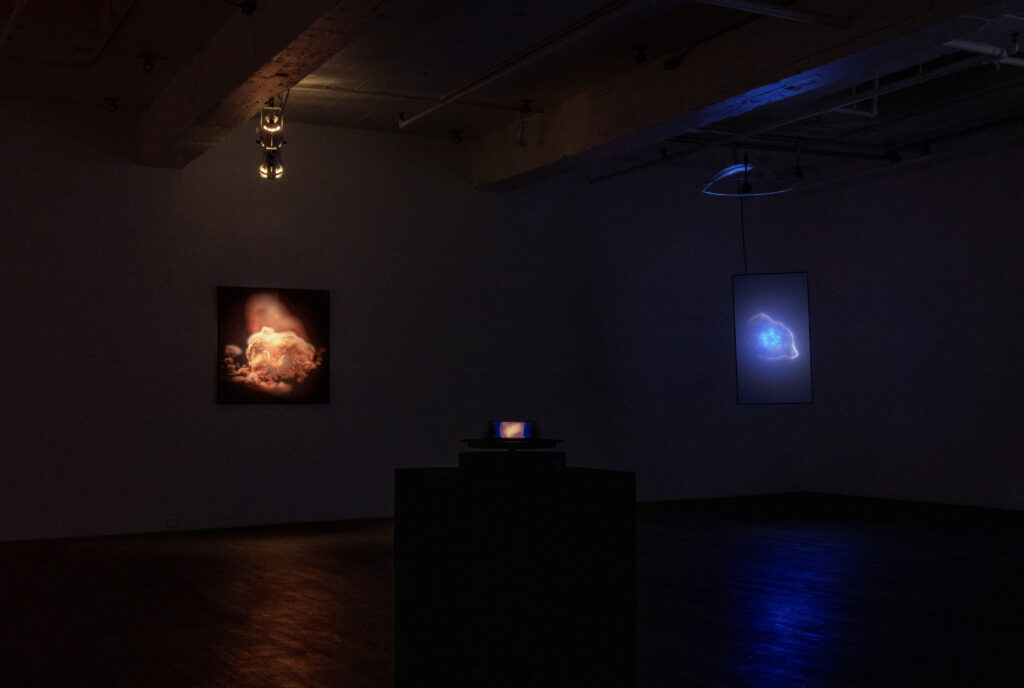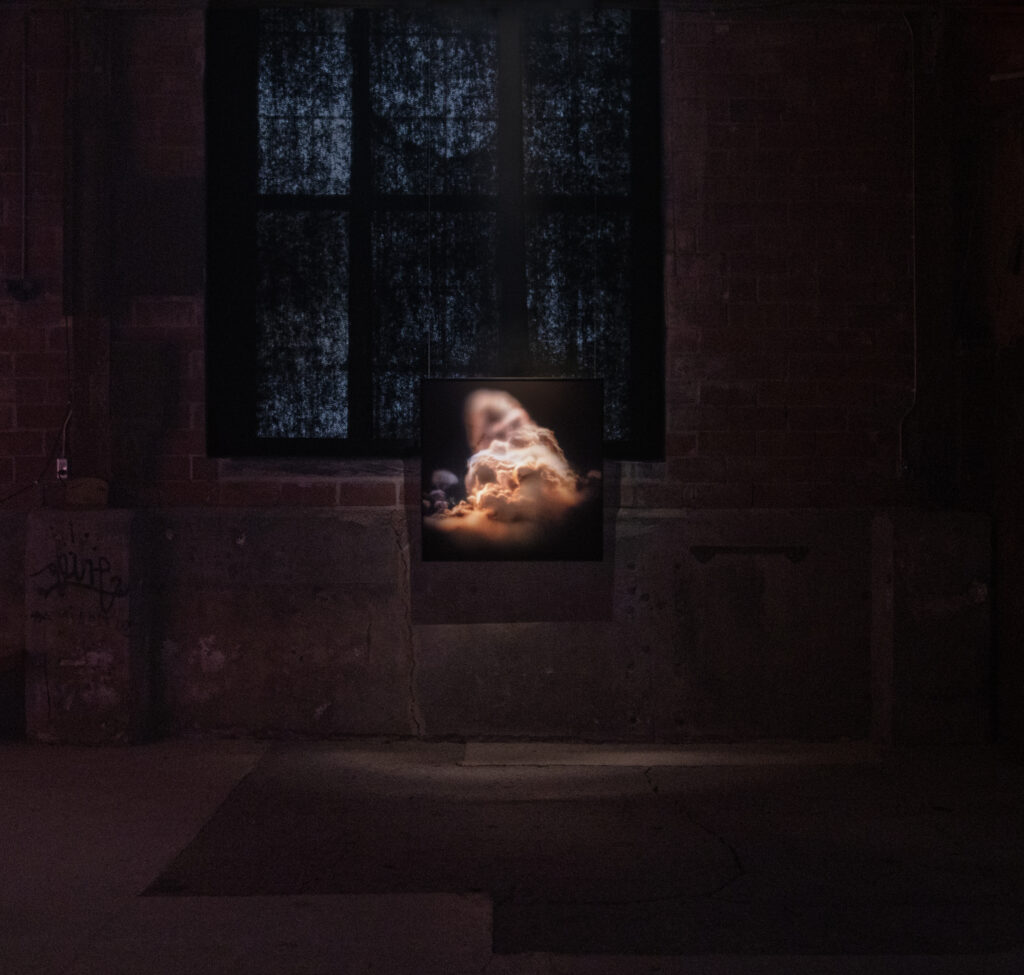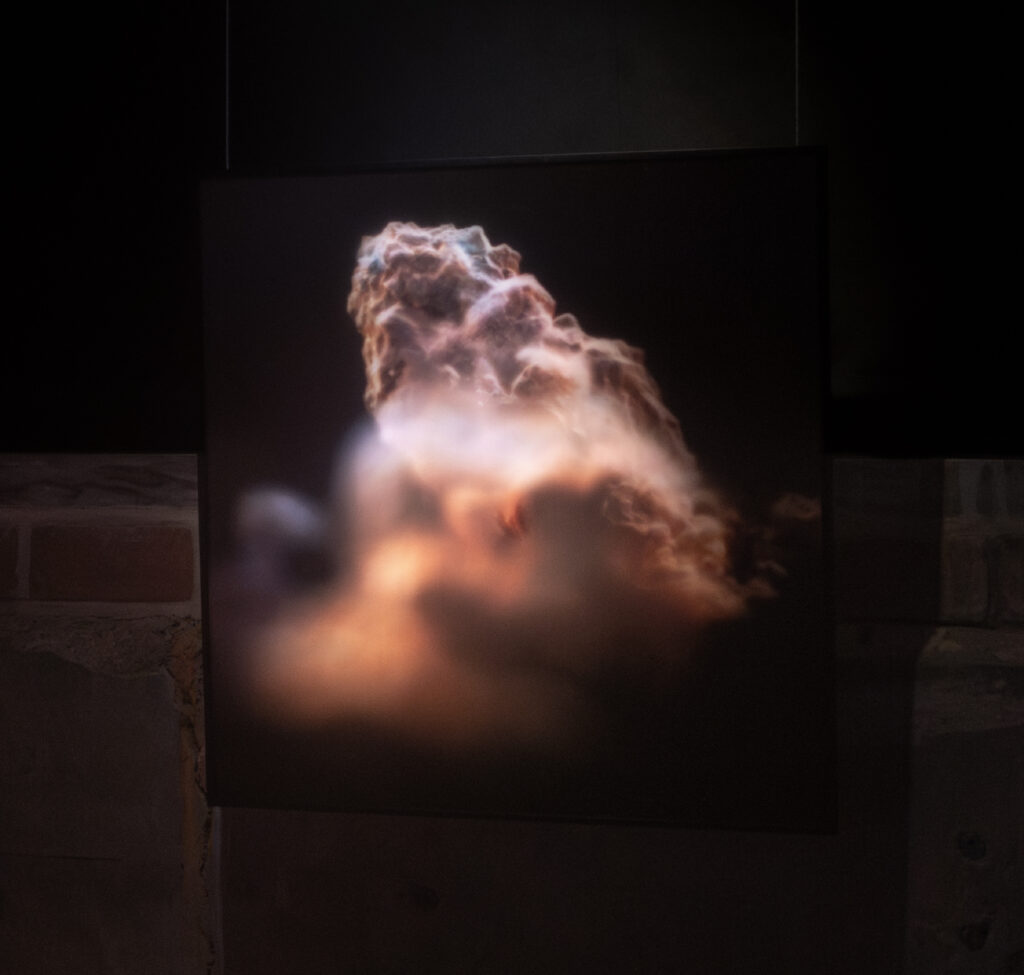 Pyrocumulus is related to the work Pyroclastic Trails made in Mexico during Connecting the Dots and was supported by the Canada Council for the Arts.